Dr. Herrmann
Dr. Herrmann obtained his medical degree at the University of Colorado Health Sciences Center in Denver. He completed two residency programs at both The University of Illinois, Chicago and the University of Florida as well as a surgical fellowship, and has returned to the Front Range where he has an extensive practice in Plastic and Reconstructive Surgery in Louisville & Lafayette, serving patients throughout Colorado and the United States.
He is a Board Certified plastic and cosmetic surgeon, and has advanced training in all body contouring procedures. Dr. Herrmann has been named among America's Top Plastic Surgeons by the Consumers' Research Council of America, is an active member of the American Society of Plastic Surgeons (ASPS) and a Fellow of the American College of Surgeons (FACS).
When considering plastic surgery, there is no substitute for an ASPS Member Surgeon
Member of the American Society of Plastic Surgeons®
Are certified by The American Board of Plastic Surgery® or The Royal College of Physicians and Surgeons of Canada®.
Have at least six years of surgical training and experience, with at least three years in plastic surgery.
Operate only in accredited medical facilities.
Adhere to a strict code of ethics.
Fulfill continuing medical education requirements, including standards and innovations in patient safety.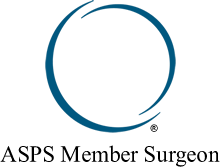 Meet Our Staff
Wendy Kenner PA-C
Wendy is our board certified Physician Assistant. She has her undergraduate degree in Kinesiology and graduated with her Masters in Physician Assistant Studies from the University of Alabama in Birmingham.  Wendy has been practicing in Orthopedic and Plastic Surgery for over 20 years.
She works closely with Dr. Herrmann, assisting in all procedures performed in the operating room and the clinic. She will most likely guide you through the surgery process beginning with the preoperative visit, as well as being one of the first people you see once in recovery.  Greeting you with a warm smile, Wendy will make you feel comfortable and is here to answer any questions that you might have. She is excited to accompany you through your plastic surgery journey and to make it as relaxed and stress free as possible.
Wendy provides comprehensive, compassionate and quality care for all of our patients. She intently listens to and understands patients' needs, and thus engages them as partners in the healing process.
When she is not caring for patients, she keeps quite busy with her family. She also loves exploring the great outdoors by camping, fishing and hiking.  When she has a little down time, she likes to sit and read a good book.
Christine Davis
Christine is our surgery technician, and assists with multiple aspects of patient care. She previously worked at Saint Anthony North Hospital as a surgery technician for 10 years before joining Dr. Herrmann's team at Coal Creek Plastic Surgery.
As an integral member of this compassionate team, Christine greets all patients with an engaging laugh and an everlasting smile. She truly enjoys being able to assist our patients during their visits to our office or during surgeries within the on-site boutique ambulatory surgery center.  Her enthusiastic attitude helps make our patients' experience pleasant and enjoyable.
Christine was born and raised in Colorado. In her free time, she heads to the mountains to visit her Dad's cabin, as well as spending time with her family, husband, son and step-son.
Sue MacMillan
Sue may be the first person most of our patients talk to. She handles the phones and the front desk, does our scheduling, and is the primary patient coordinator.
Sue can explain most procedures and comforts patients if they are nervous. She can explain what to expect in terms of recovery, details about costs and details about payment arrangements. She is the friendliest of people, and a warm introduction to our center.
The same smiling Sue who greets you on the day of your very first consultation is also the face you'll see when scheduling your procedure. It's nice continuity, especially since she is warm, friendly, understanding and very approachable.
Prior to joining Coal Creek Plastic Surgery, she worked at Presbyterian/St. Luke's Hospital for 15 years. She was born and raised in Denver, Colorado. Sue is married and has one adult son. When not working, she enjoys spending time with her family as well as reading, hiking and fly fishing. She has even been known to help out occasionally at her sister's alpaca farm.
---
At Coal Creek Plastic Surgery Center, patients are offered a complete array of advanced treatments for the face, breast, body and skin. Dr. Glenn Herrmann is  board certified, and has solid experience performing cosmetic surgery in Colorado, including Breast Augmentation, Breast Lift, Breast Reduction, Abdominoplasty (Tummy Tuck), Liposuction, Face Lifts, Mini Face Lifts, and Brachioplasty (Arm Lifts) to name a few procedures. Dr. Herrmann has been voted one of America's Top Plastic Surgeons, and is regionally known in the metro-Denver area for his expertise in Breast Augmentation and Abdominoplasty surgery (Mommy Make-Over). The Coal Creek Plastic and Cosmetic Surgery Center is a center of excellence for patients throughout the region from Wyoming to New Mexico, and Nevada to Kansas. Locally, our office provides warm and expert Cosmetic Surgery care to patients in Denver, Boulder, Louisville, Lafayette, Broomfield, Niwot, Erie, as well as Golden, Greeley, Ft. Collins, Parker, Colorado Springs and Pueblo.